Volunteer
"Volunteers do not necessarily have the time; they just have the heart."
-Elizabeth Andrew
Trios Health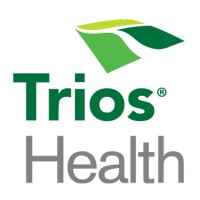 If you are interested in health care, consider volunteering at Trios Health. It will look great on your college applications and can give you something to write about in your essays.
Trios volunteers are warm and caring individuals who give back to their community, offering their time, talent, and dedication throughout the hospital setting—and beyond. More than 130 volunteers from a variety of backgrounds are a vital part of Trios Health today, but additional help is always needed and deeply appreciated.
Volunteers are asked to give a minimum of four hours per week for at least six months. There are a variety of volunteer roles to fit individual time schedules, skills, and interests. Volunteers may work directly with patients or choose to work behind the scenes throughout the hospital.
Edison Terrace Gardens
Our neighbors at Edison Terrace Gardens are in need of volunteers for landscaping projects. Check out one of the garden projects they just finished for the residents.
Contact Linda O'Dell at (509) 554-1778 to check their current projects or needs. Leave a message and she will return your call.
The Pit Bull Pen
Volunteering for The Pit Bull Pen is a rewarding experience. You become the voice for the voiceless.
The Pit Bull Pen is in constant need of volunteers to help with the upkeep of the facility, adoption events and exercise and/or maintenance of resident dogs.
Volunteer & Parent Waiver Forms BELOW
JustServe
"At JustServe, we believe that nothing should get in the way of organizations and volunteers coming together to do good things for the community, so we help make this happen for free."
Check out JustServe.org if you are looking for a volunteer opportunity. Just put in your zip code and you can see multiple organizations looking for volunteers.
Therapeutic Riding of Tri-Cities (TROT)
TROT is a nonprofit organization that promotes the physical, psychological and social well-being of people with special needs by providing animal-assisted therapies and activities. The group offers a variety of classes for the community to attend, which means they need a lot of volunteers. This would be an awesome opportunity for students to get volunteer hours and develop skills pertaining to horses, nonprofits, people with special needs, and many other skills that come with volunteering here.
Students can send in a volunteer application on the website: https://www.trot3cities.org/